My husband and I were in Urban Outfitters a couple of weeks ago when he pointed out this book to me..
I browsed through it while he stood in line and I'm pretty sure I want it for a stocking stuffer this year.. anyways I just found out they have a
website
.. it's worth checking out if you haven't already!
Here are a few of my faves..
no worries.. I won't be getting any sweet ideas from there for your next photo shoot :)
Family Tree
"Even the tree felt this one was awkward"
The Cabbage Patch Diaries
That'll Do
"A rare example of father-daughter PDA."
The Bacon Brothers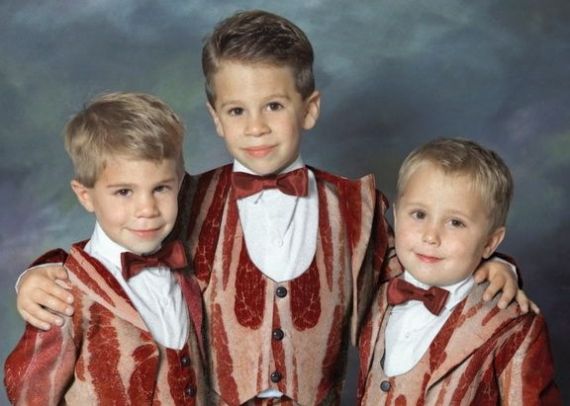 "Sizzle on, boys. Sizzle on."
Window Shopping